Varlarsaga, Vol 1 - Escape, by K.S. Mulholland (book)
Print: $29.66
K.S. MULHOLLAND - Varlar, so named by the first to sail her seas and walk her shores. Varlar, world of the elves: a mystery and a wonder. The earth, our own fair earth, fraught with many unknown, unseen dangers; terrible and beautiful as the west-rising sun. Who then could say as to what lay in the darkest depths of her oceans, who guess that doom? And yet, upon a later time, it was foretold, 'The Nardred awaits Its moment to arise from the deeps; there to bring forth chaos, and the downfall of Varlar...'

This Child of Mine, by K.B. Hartwell (book)
Print: $25.96
K.B. HARTWELL - Born in the 1800's, judged by the color of his skin and not by the honor of his heart, his spiritless soul was not welcomed by white society. Forever branded, this man died for his crimes of innocence. . . . No one would grieve the deaths of Jeb and Edgar. Black or white. Those two "white trash" had raped Violet Green. Jasper had to stop his friends-even if it would result in his having to testify against them. And possibly losing his own life and those he loved.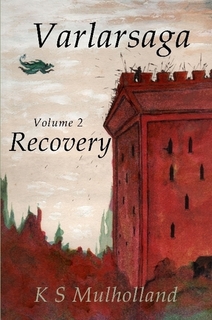 Varlarsaga, Vol 2 - Recovery, by K.S. Mulholland (book)

>

Print: $29.66

K.S. MULHOLLAND - Voices haunt the mind of the youthful Prince Mylor from his earliest memories: Voices that plead, beckon, seduce... Voices that offer him a new home. After escaping from a cell deep beneath Penda fortress in the mountain locked realm of Ravenmoor and sailing with strange Elvish folk to their far-off island home, Corin returns with them to his own forsaken country, there to confront the evil threatening to overthrow the kingdom. Yet the mysterious Voices lure him once again to sail away with the elves into the far North where lies a vast, unexplored land and the pursuit of answers to the riddle of the Voices...'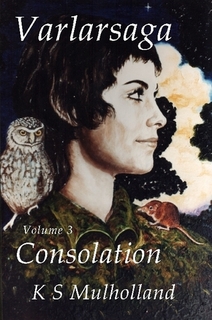 Varlarsaga, Vol 3 - Consolation, by K.S. Mulholland (book)
Print: $29.66
K.S. MULHOLLAND - The conclusion of the epic tale of Varlar:The World.
Corin has discovered a map/manuscript that contains a tale of past ages and perhaps a key to his quest. Escaping the Hermitage upon the back of Darkelfari, a beautiful jet-black horse, he makes his way through the wilds in search of his elvish companions.
By ever-darkening ways and with the unexpected aid of a strange Wizard, he is reunited with the Elvish forces who are, at that time, hard-pressed by vast Goblin armies all along the coasts of the North World. When it seems all must perish, some are spared to break through to the ocean and the awaiting Elven armada. Defeated, yet unbowed, the Elves vow to regain their strength and come again, against an overwhelming foe.
Yet for Corin, there is another trial to be endured. Far away with only Darkelfari as companion; back beyond the Northern mountains, to confront The Mighty Fear, buried in the deep ice of the forbidding realm of the Ice Giants.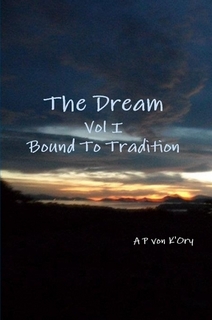 The Dream - Vol I, Bound To Tradition, by A P Von K'ory

Print: $17.99

A P Von K'Ory - Erik watched her as she ate and talked. There was the little lady who had been tutored by some prim and proper English old maid in deportment, etiquette and what have you. Then there was the African jungle side of her that had a savage nobility, an untainted edge, an unaffected grace and inborn dignity, an intensely reverent pride even in the way she said: Great ancestors. Coupled with her veiled, mysterious sexuality, she was an overwhelming enigma.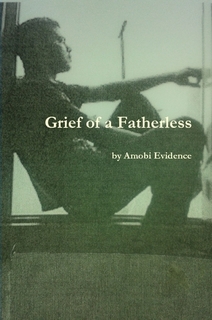 Grief of a Fatherless, by Amobi Evidence

Print: $11.95

AMOBI EVIDENCE - An intensely readable tale of personal horror, thrill and triumph guaranteed to be a masterpiece every literature fan must behold. A gripping, well-crafted suspense story… so sharp it has to be read in the shortest time possible. A book that you won't be able to put down is promising to keep you on the edge of your seat 'til the final moment.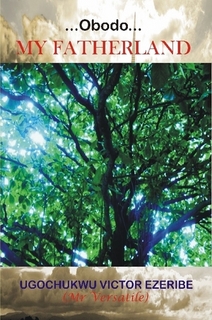 Obodo... My Fatherland, by Ugochukwu Victor Ezeribe

Print: $12.95

UGOCHUKWU VICTOR EZERIBE - So as crisis married chaos, a catastrophe was conceived…. Although based on true life story but furnished in a classical decoy, 'Obodo' is told in a traditional village setting. Obodo had become a 'Zanga' – a jungle of continuous crisis. Bature, the helpless visitor had sneaked in from the back gate and taken control of Obodo. Now the people were at his mercy but his death would even be of a worse fate to the people as things gradually fell apart.
This book, was first written as a drama script in 2007 by the author during his National Youth Service in the title – 'OUR FATHERLAND' and it won the script of the year award at the NYSC National Cultural Festival, Abuja in 2007.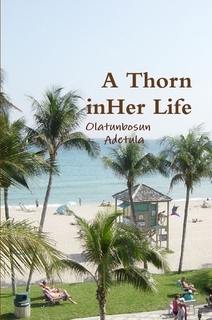 A Thorn in Her Life, by Olatunbosun Adetula
Print: $24.50
OLATUNBOSUN ADETULA - It was a day she prayed never to remember again, but it kept haunting her like a scary ghost. It became heightened whenever she saw Bath pictures. She could still remember the day vividly like the back of her hand…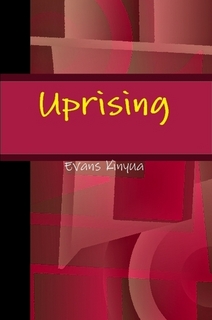 Print: $27.98
EVANS KINYUA - When Victor Amagaro, aka Lance Amagaro, a small time Rwandese hoodlum and refugee in the back streets of Kampala, finds a cryptic note placed by the side of his bed, he immediately considers it a prank. But the note promised an opportunity to earn some money, which Victor was not about to let pass by.
He calls the number that was provided in the note at the time indicated, and his life changes for ever. Following that call, he finds ten thousand dollars deposited in his bank account by people unknown to him, just like that, with a promise for more. Much, much more.