Book Review

Fatherland, by Robert Harris (Random House)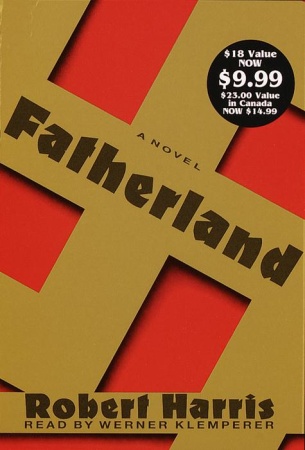 Again, as in the case of Simple Genius, this is the reason I don't read more fiction. Even the historical fiction nature of the book, (Germany wins WWII, it's a different world, yada, yada, yada) you can read more of the storyline in the reviews others have written) couldn't save it for me.

I thought that both this book and Simple Genius had excellent premises, but the stories failed to draw me in like a good Dean Koontz book.

Oh, and I am very literal. The book ends sort of like the movie Field of Dreams where they went into the cornfield and that was it. What? So what happened? Don't leave me guessing. I hate that.

All in all, the book was just allright, but based upon the raving reviews here, at Amazon, and Audible.com, my expectations were so much higher. I appear to be a definite minority in my opinion but had to voice it anyway.



Michael Kainrath
The Virginian-Pilot
On Reserve!
Thought-provoking commentary and opinion.
Book Reviews
Impartial review of your book, Send (including Press Release, short bio and your e-mail address (the latter is required) to Cook Communication, 6086 Dunes Drive, Sanford, NC 27332. ReserveBooks.com reserves the right to choose which titles to review.
Up to Date
ReserveBooks.com is equipped to help you move from Gutenberg to Cyberlit. Let us help you lean into the cutting edge of new technologies that are bringing a new democracy in communication media.